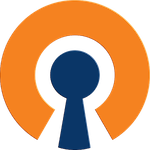 Big thanks to Thomas Rijentes, who sent us his solution for using Weblock along with OpenVPN connection. If your using the OpenVPN connect app and you can change your OpenVPN settings in the .ovpn connection profile, you can add the following entry to enable Weblock filters:

dhcp-option PROXY_AUTO_CONFIG_URL <script_name>

(change the the <script_name> to Weblock configuration URL generated by Weblock app).

This will enable Weblock filtering for the OpenVPN connection on both Wi-Fi and cellular.